Remembering 9-11-01.
We will not forget!

The Boys are just a waitin' for ya to come on in to

Welcome to the Station House at the Police Badge Network. This site has been on the Internet since 1995 and has entertained thousands of collectors interested in collecting police badges and antique memorabilia. My name is Dave Arnold, the "Chief" here at the station. I have collected badges and memorabilia for over 35 years and have amassed a large collection, some of which I am going to share with you at this site.
Now, if you are ready to go, the boys at The Station House are here to greet you and take you on a tour of the station. Make sure to look in each and every room, all the corners and closets or you just might miss something. Enjoy your stay and be sure and visit other sites such as copcar dot com.
Now available, the customized S503-COLLECTOR badge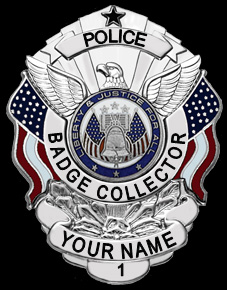 Your personalized badge showing both your patriotism and your collecting pride. Available in Nickel, Gold or Two-tone finish
Once you've completed your purchase, badgesource will contact you for your custom lines preferences.
Major Badge Collection For Sale, CLICK HERE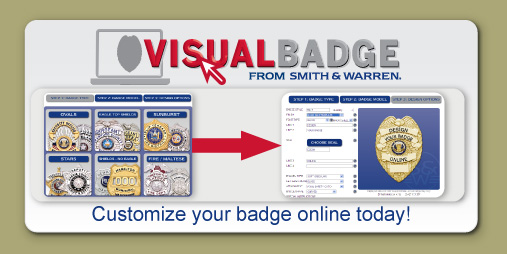 The Station House, Police Badge Network, Copyright © 2011, Dave Arnold. All rights reserved. The photographs, graphics and data contained in this Web site are the properties of the contributors, Dave Arnold, badgesource.com or copcar dot com and may not be used without expressed written consent.
Webmaster Dave Arnold
This Web site is best viewed using Internet Explorer. Some features may not appear correctly when viewed with Netscape.